Whatever your business, offline or online, product based or service based, physical or digital it has one thing in common with every other business. That it needs customers. Now, for a business to survive & prosper, it should strive to  retain it's customers so they come back and buy again.
Email marketing is still the most effective way of finding, retaining & developing customers. It is nothing new. Before the internet, customers would be on a mailing list and get a brochure sent to them regularly through the post.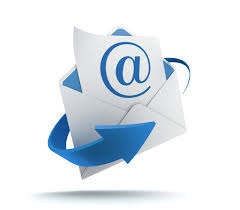 If you can use e-mail to build a good, trusting relationship, then your business will thrive. It is a two way thing. Your subscribers & customers are getting some value from you…including special offers and bonuses as well as content that interests them.
There are challenges, though. 
With more & more spam being sent, it is not surprising that service providers but up some pretty strong filters on their systems. This is made worse by the massive popularity of web based services like GMail, Yahoo & Hotmail. Getting your mails to people's inboxes is not as easy as it used to be. This is why most people choose to use a third party service for their email marketing campaigns, the most popular being Aweber & Getresponse.  I, personally,  have found GetResponse to be the best
These companies have fantastic technology and work hard to make sure that they can deliver. This justifies them charging a fair chunk of change each month for their services. There is no discount for bulk, either. Prices often steeply increase depending on the size of subscriber lists.
There is a big "hidden threat" though. You see, to ensure that they stay in good standing with the major email service providers, they have a zero tolerance for anyone who transgresses their terms of service – even unwittingly. People have logged in to find their entire account has been wiped with no chance of reinstatement and no opportunity to export their lists.  Building a business wholly dependent on a third party provider is building a business on sand. Ask the people who relied on SEO when Google changes its algorithm or nuked their Adsense accounts.
Then last month, there was another big wake up call….
Both Aweber and, to a lesser extent, GetResponse were hit by massive DDOS attacks which took them don – for several days in Aweber's case. People had their businesses literally frozen.  Product vendors who were releasing new products found their sales drying up as no-one was getting mails.
So what is the alternative?
The only real alternative is to self-host an email marketing script. There has been some WordPress based products released to great fanfare but they seem beset by bugs and funstionality issues. Don't even think about it…the time you will waste trying to get them working properly will negate any saving.
Now, there is a free script in CPanel called phpList.  I tried using it once and found it a very steep learning curve and it had none of the features I had come to rely on. Also, if you are on shared hosting, forget it.  There are  some more professional scripts out there that are popular with people who want to self host. Arpreach and Interspire are, perhaps, the most popular. Neither are particularly cheap, but when you consider the savings on monthly fees the costs can be re-couped rather quickly.
The problem is, many people are happy using Aweber of Getresponse but just want a "back up" service…something to ensure their business does not grind to a halt if Aweber's does. Something that can be immediately switched to should an account get suspended. That kind of ruled out Interspire for me as it was just too costly to justify as a back up
So what did I decide upon?…
I decided on Arpreach. The standard license is what most marketers will use and is not too expensive for what you get….
Zero monthly fees so saves you a fortune in autoresponder costs – ideal for newbies
Unrestrictive importing and mailing for full control of your campaigns
Newbie friendly, Ultra-Simple set up… Be up and running fast!
Full email statistics & click tracking for ultimate campaign tweaking
You can import your leads without double confirmation.
Also it seamlessly integrates with the big "SMTP" services, so you don't have to worry about the difficulty of setting up your own mail server, and getting it to inbox.
It's all handle by the SMTP service who provide you with quality setups on their side, so you can start inboxing right away, plus, you can send for free or use a paid "pay-per-send" option which for most is actually far, far less expensive than most autoresponder services.
So, if you wanted to start building lists but the cost was the only thing stopping you, or if you have an account already with Aweber, GetResponse or another service & want a full back-up, then this is a no brainer.
>> Check out Arpreach Here <<
UPDATE: Having used Arpreach for a few months now I can say it is very good indeed. It is easy to set up and, while it lacks the fancy form designs of the "big two", I tend not to worry about that as I am importing from Getresponse anyway. 
Like this? Share it with others...