After many false starts and broken dreams, it looks as if Google has got a foothold in the social networking sector at long last. The rise of Facebook and Twitter has demonstrated the power of networking systems and Google desperately needed to have not just a part of that but to be a major player  too. With Google+ it seems that it has hit upon a winning formula although there are still issues which could put a brake on the whole project.
Google+, born from the ashes of Buzz, offers the Google account holder connectivity with peers similar to the way in which Facebook has almost made its own.  Google has realised that we do actually live compartmentalised lives, however, and that is reflected in the 'Circles' system. In the old days (ha..'old days'!) people would often break the Facebook terms and conditions and hold more than one Facebook profile, one for work, one for personal contacts and other accounts for other compartments of their lives. Folks didn't always want their boss or workmates seeing what they were doing on the weekends or on vacation for example. Inside your Google+ account you can set up 'Circles' of friends and then choose with which circles you share information, posts and updates.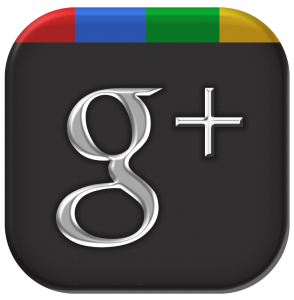 Another cool development is 'Hang-outs'.  This enables up to 10 people to enter into a live video chat free of charge.  The power of this will be that, in partnership with You Tube, the hang-out will be able to be streamed live to unlimited numbers of people. President Obama did this using Google+ and You Tube in an internet video address in January 2012. The service will be rolled out to all users later on. The uses and implications of this tool are far-reaching. Simple webinars can be arranged and, although only 10 will be interacting, millions could be watching and listening. You currently have to pay a lot of money for that functionality.
Where Google+ will really gain an advantage is by integrating the whole system seamlessly into its search engine platform. In January 2012, Google introduced this facility, called 'Search Your World'.  Jack Menzel , Google executive explained that it would enable a user to "search across information that is private and only shared to you, not just the public web." As more people use Google as a search engine than any other service, this will have a natural bleed-through, encouraging more and more people to maintain an active Google+ account profile.  Great…now you will have 4 places to check each day, e-mails, Facebook, Twitter and now Google+.  And that may be one of the problems. Just how much time-sucking can people stand?  Will something have to be sacrificed to make room for another social service to maintain?

The answer to this is not as clear as it could be. If Facebook launched its long awaited search engine it could be a Google-killer. If Facebook delays, then Google will get more of a foothold in this new, integrated market.
One area that does put the brakes on is ease of use and the learning curve. Google still don't have this right. A Google account is a messy thing. Too many products that almost but not quite integrate easily with each other.  Google+ is not as easy or intuitive to use as Facebook. The user has to take the time to learn the system and many just can't be bothered.
Apathy killed Google Buzz but maybe Google+ is cool enough and integrated enough to push people into getting involved.
Like this? Share it with others...