So…With a big fanfare the "thing that will instantly change the game" was launched last week and, as many people suspected, it was The Warrior Forum's very own affiliate and sales platform.
Well, I just had to check it out…I mean I keep hearing how Freelancer (the WF's new owners) have extremely deep pockets, are brilliant marketers having built up Freelancer and have top programmers and coders coming out of their ears.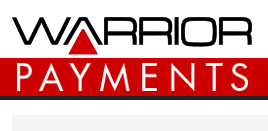 It is fair to say that, despite the unpopular rubbish they have been sticking on the Warrior Forum (WAMA, for example) that no-one really cares about and despite the fact that they started a suggestions thread and have implemented nothing that has been suggested… I was actually kind of excited to see this new tool.
You see I quite like running WSOs. Not only can they be quite lucrative in their own right, it is also a nice market testing tool. If you make a WSO and sell it for $10 for a couple of weeks on a "soft launch"  and it sells well and feedback is positive, you know its worth taking that product onto a proper sales page at a proper price. Back when there was organic  traffic at any rate.
Wait a sec…where did that traffic go?
It is true that the influx of affiliate programs like Warrior Plus have been a double edged sword for the WSO forum. First of all they boosted the number of WSOs being run. What happened though was that it made the WSO forum affiliate led. People were told to go to specific WSOs by affiliates. The route that the traffic took changed. Rather than people going to the WSO forum and browsing down the list to see if they fancied anything…the traffic came from affiliate emails. Gradually, and mainly due to the terrible technical issues that beset the forum in recent times, those product vendors started increasingly self hosting their offers. Why give the WF traffic when you can have it to your own site? Especially as you were paying $40 for the privilege. They took their affiliate traffic with them.
On top of that were the trolls and flamers that the moderators were often slow to stamp on and  that just made WSOs more unpopular.
So.. I decided to test out the new system.
Now, I wasn't going to do a major product launch… I have unpublished products that I could have used but, as it was a test, I didn't really want to "waste" them. So I decided to quickly make a product yesterday morning to sell on there.
The actual product took hardly any time to make but I had to do some time consuming stuff. Firstly, there are no OTOs or funnels so I had to make sure that the product itself and the download page were heavily monetized.
The next hurdle was that Warrior Payments does not integrate with GetResponse at this time (yeah…I know!) so I had to make the product such that people need to register to make it work.
So What Happened?
Well I had powercuts, hungry children to make meals for and other challenges…
I made a video journal of my progress, making the product through to getting the thread live and some results. And I  give my  first impressions of the new system
Please remember to share/like/tweet/whatever the video
You can buy this WSO here:

You can see the thread  – HERE
……and you can be an affiliate too if you like. I give 100% commissions.
Tools I used to make my product:
Like this? Share it with others...