I am sure you have seen people do live stream videos on Facebook using their mobile phones.
I see loads of engagement with those live streams and people tell me that Facebook prioritize them in the news feed.
But what if you don't have a mobile phone (like me) or what if you want to use a good camera and a professional mic? Well, this morning I figured out a way where you can live stream on Facebook direct from your PC or laptop!
First you need to download and install Xsplit Broadcaster software. There is a free version and a paid version. I got a paid license with my laptop but I am pretty sure that has expired now and I am on the free version.
Xsplit allows you to do some cool video streaming stuff..In my test I had my webcam on screen and also had some scrolling text just underneath (you can have a play around to get it as you want it).
Now, here's the cool bit…
When you want to stream live, all you do is make a title and description for your stream and click one button.
I have done a few screenshots showing you the steps you take.
Next, you need to authorize your Facebook account on Xsplit (you only need to do that once). Then, in the same settings screen, choose the name and description for your stream (you need to do this for each time you stream).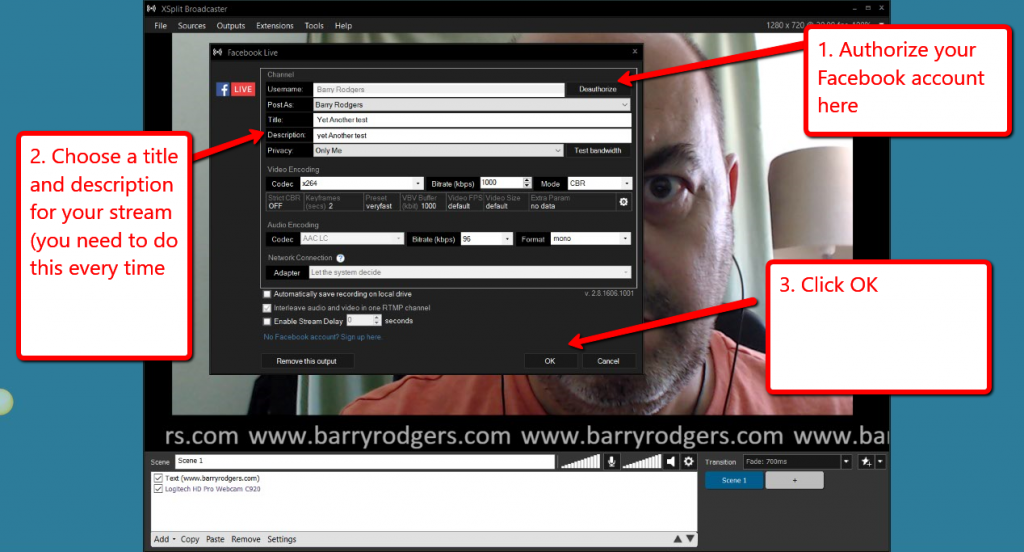 Finally, when you are ready to stream, you just open the outputs tab and click the Facebook logo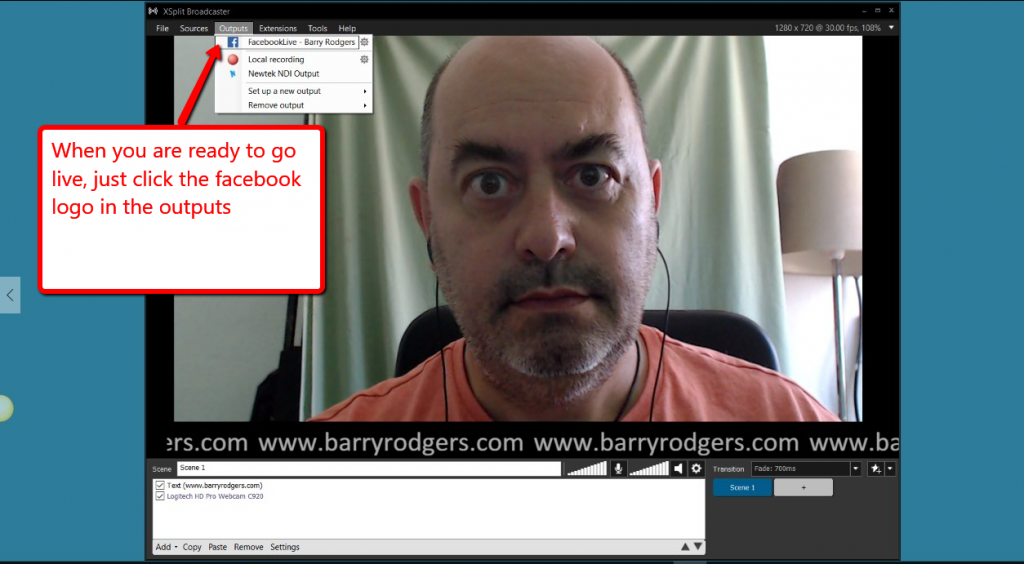 That's it, you are live!
Note that, in my test, there was a 10 or 12 second delay in the feed and when I stopped the stream (by clicking the Facebook logo again) it took Facebook a few minutes to render the video. During the time it was rendering it was a black screen but it still said I was live so you may get comments saying that they can't see the video if they join the thread after you have stopped and before the video replay is live.
Like this? Share it with others...