You haven't heard from me in a while. There's a good reason for it….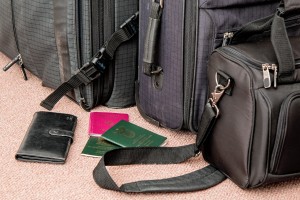 I was taking a family vacation in England when one of my twin sons fell and broke his femur. Now that is the biggest bone in the body and not something you want to break. It was very painful for him & he had to have a 3 hour pinning operation on his 13th birthday.
Eventually, I had to leave him & my wife in England and return home with my other son (he has school & I had to bail the dogs out of the kennels). So, I am just about caught up!
Today, I want to pass along a tool that I find pretty useful. I used it yesterday and it made me think why I haven't reccomended it before now.
It is a small software product that finds you the best deals on products listed on Clickbank. Vendors often have special offer listings, or exit discounts, pre-launch test pages or trial periods for their products that you don't always see. This softwae sniffs them out for you.
So, if you wantto buy something that is listed on Clickbank, running the name through this software could save you a whole bunch of money. Also, if you are mailing your list about a product, then you can find them the best possible offer (often hidden from the public).
Anyway, I am back in the swing of things after the holiday from hell and looking forward to bringing out some very cool things in the next month or two. Stay tuned!
PS..We did have some good times as well on our holiday
Like this? Share it with others...