Hey…my new product, PLR Cash Domination went live the other day and…you know what I felt was missing? A nice introductory video up there on the sales page simply showing why anyone wih PLR products hanging around could make money with them THIS WEEK if they wanted to!
Even if you don't already have any PLR products you will be able to grab some for next to nothing when you consider how much work is already done for you. Then, by following what you are taught in PLR Cash Domination, you will be able to make some cold hard cash, over and over again.
Take a look at the video: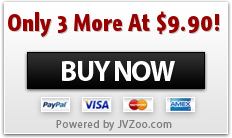 Like this? Share it with others...