In this blog post, I decided also to make a video for you. And the reason I'm doing that is I do want to clear up a particular misconception that is out there regarding ProductDyno.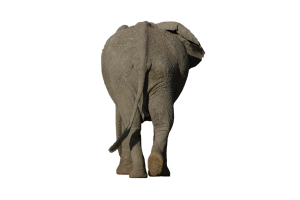 And what I'm going to do is first of all go through one of the reasons why I think ProductDyno is beneficial for people. But then I'm going to address that concern and it's something that I see popping up in different Facebook groups, and it's something that really needs to be addressed. It's like an elephant in the room if you like.
Now, as I mentioned yesterday, there is a special deal on with ProductDyno at the moment. If you click the button below this at the end of this post, it will take you to the sales page and on the checkout page, if you put in the coupon code EXPERT, you'll see the price is cut in half for a yearly license.
Now you also get the option after you bought your yearly license, which is a little bit cheeky, to upgrade to a lifetime account. And that means that you don't have to pay again and if you're planning on using ProductDyno for more than three years, then definitely that will save you some money. But some people prefer to pay on an ongoing basis, some people prefer lifetime deal, it's really up to you, it's up to your budget. But certainly, once you get the discount for the yearly price, even if you just stick with that and just pay that every year, it's nothing. It's peanuts and you get loads of bonuses thrown in as well. But it really is absolutely peanuts for what you're getting.
We are talking less than less less than $10 a month, which is remarkable.
There's so much more to tell you about. And so what I will probably do is do another post on this blog tomorrow. So you can get a little bit more insight to the great cool things that ProductDyno can do for you.
If you want me to cover anything, add a comment.
Get the special deal on ProductDyno here (and don't forget to add the coupon code "EXPERT" on the checkout page!

Like this? Share it with others...