Gathering leads and turning them into customers is the lifeblood of any business..online or offline. Online technology just makes it all a bit easier..
Or does it?
Many people are somewhat daunted by targeting a niche and building an audience for their email campaigns.
Possibly they are daunted by having to make squeeze pages and landing pages. Maybe they don't find or create the perfect incentive for people in their niche to subscribe.
There is also the "putting it all together" problem…not so easy when you are not a geek & are not tech savvy.
There is a lot to learn and, quite frankly, around 90% of marketers I see building lists are missing out vital bits of the process….
Which means they leave money on the table.
Free Report
So I have a free report for you that will go through the vital 8 steps you need to take in order to properly construct a profitable listbuilding & sales funnel.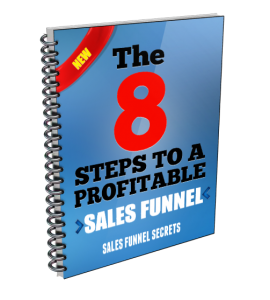 [ez_viral_download]
Like this? Share it with others...