I received an email the other week from a customer who wanted to let me know that he did not appreciate being emailed about a webinar.
Partly, it was because of his timezone and live webinars mostly were at silly times of the day (I get that – happens to me too).
Mostly, however, it was because he was sick of hearing about how broke/depressed/sexually repellent the speaker was but… NOW… he is rich/happy/totally ballsdeep for an hour or so. And then be pitched for the next hour or so on something that was deemed too pricey to put on a sales page.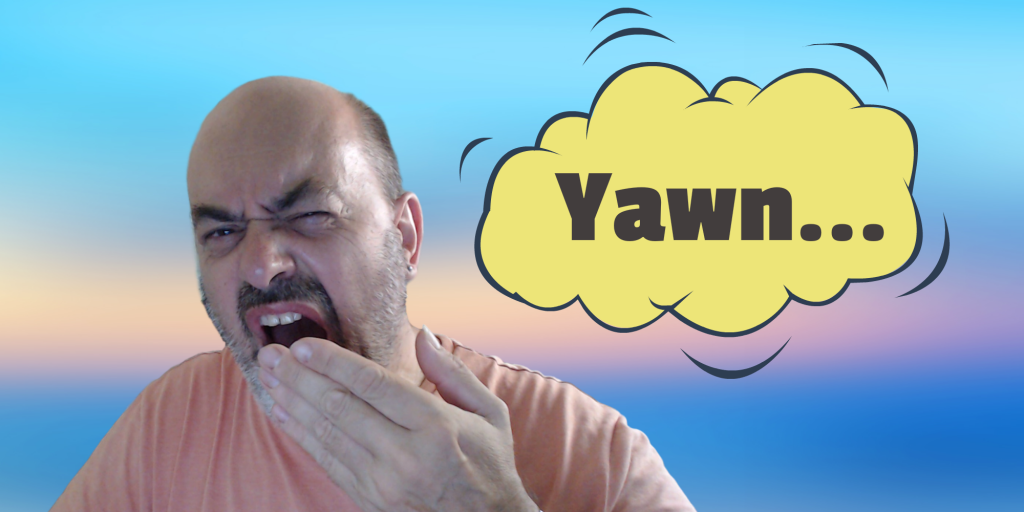 I get that too. Which is why, when I do a webinar, it rarely crosses the 60 minute point and I never sit in an office with a sports car in it.
But I do frequently watch webinars (mostly replays and evergreens because of the timezone).
Why do I sit though these yawn-fests?
The same reason why I take a look at loads and loads of sales pages every day that I have no intention of buying from…
It is to learn.
You see, I think, in one way, my customer is missing a trick.
These webinars are converting. People are buying stuff – often priced in the thousands. So they are working.
Become a student and learn from the way the pitch is done. How the transitions between problems, knife-twisting, solution and closing are handled. Write loads of notes and incorporate these insights into your own presentations.
Same with sales pages. Become a student of copy. Look at them as a seller and not as a buyer.
Again, make loads of notes. Look how the "story" is constructed. Where do they break up the text with a headline or a graphic, how does the "story" flow? Identify the buttons they are pushing. See how scarcity is used.
All of this is like a free education.
PS…There are only a few sales pages I don't check out – There is one pair of asswipes active at the moment who sell cookie code space on their sales pages (which I imagine is illegal and against platform policies but they seem to get away with it). But  I don't want to be cookie stuffed by a wanker so I avoid.
Like this? Share it with others...