Yesterday, I heard the news that Andy Jenkins had died.
I had followed him when I was new in this business and learned a lot from him. He was an extraordinary guy…

His background was in film and movie production and had something to do with Haxan Films (that made The Blair Witch Project).
He was also an extremely talented marketer and teacher.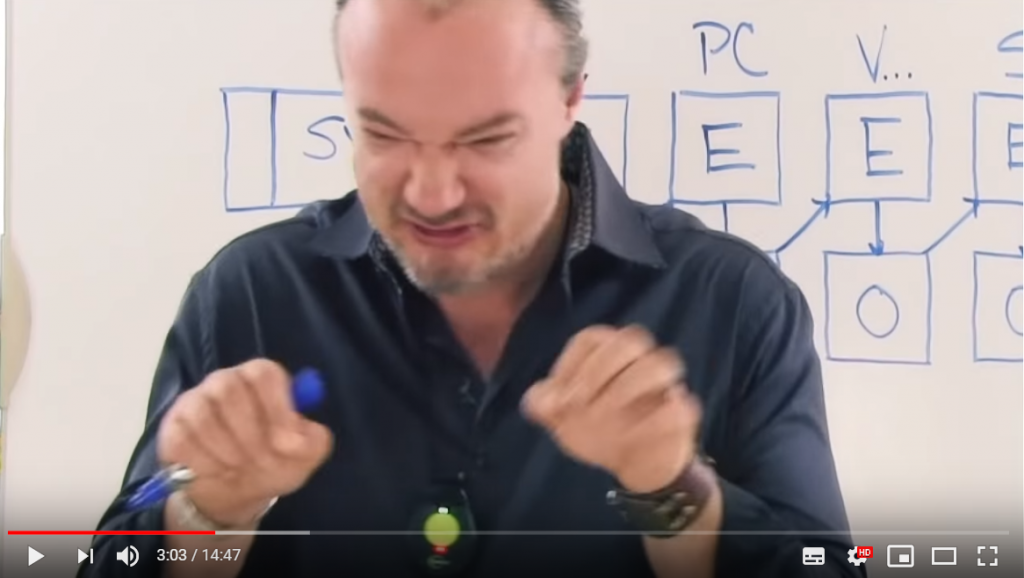 He co-founded Webinarjam,  Everwebinar and Kartra as well as making his name with amazing courses (like Video Boss).
In my email yesterday, I quoted a line I remembered from one of his videos. I searched for the video this morning  and will post it below.
Well worth watching, it is infotainment at it's best.
Oh, if you want to know why he is pulling a strange face on the image for this post, you will find out at around the 3 minute mark (he is demonstrating something that affects us all).
He did actually predict that it would be a screen grab image, lol.
So, here is Andy. Enjoy the video.
Like this? Share it with others...