I came across this infographic this morning.  Thought I would pass it on.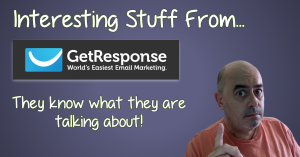 It was made by Getresponse and, I reckon they have enough data to be believed when it comes to email marketing.  I am not sure if the stats are completely up to date but it seems that this was made in the last couple of years so it shouldn't be a lot different today.
There are some common-sense tips in here. Try using some of the suggested tips and see if it increases your open rates!
Oh… if you want to get a free trial of Getresponse, you can go here
To get a FREE trial of Getresponse, you can get one here
Like this? Share it with others...