Hey peeps!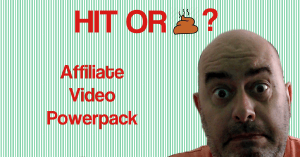 I decided to do something a little differently. I think you should have a good idea of what to expect when a new product comes out.
So I had this idea of a 10 or 15 minute live webinar to have a product "unboxing" and see if what is behind the sales page ios any good or not
Now, I don't mean crawling up the vendor's arse and using this always as some kind of pre-selling job like some "interview reviews" you may see posted around. I will be honest as I see it.
The first one is on a product launched today. here is the replay. In future, you can be on these live 15 minute webinars to get the skinny before you hit the buy button. Just watch out for my emails!
Anyway… here's the first that I did today
https://warriorplus.com/o2/a/fhs5m/0/blog
Like this? Share it with others...