One way that really speeds up the content creation process is being able to talk to your computer or device and have it render your speech into text.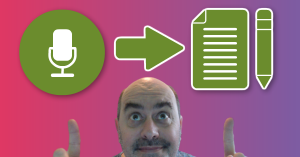 This has been in Microsoft and Apple operating systems for some time now. Neither has a great reputation which is why Dragon Naturally Speaking still sells for $450.
But there are a number of alternatives these days that are free and work pretty well (with a bit of practice).
First, you can dictate in Google Docs.  here is where to find it…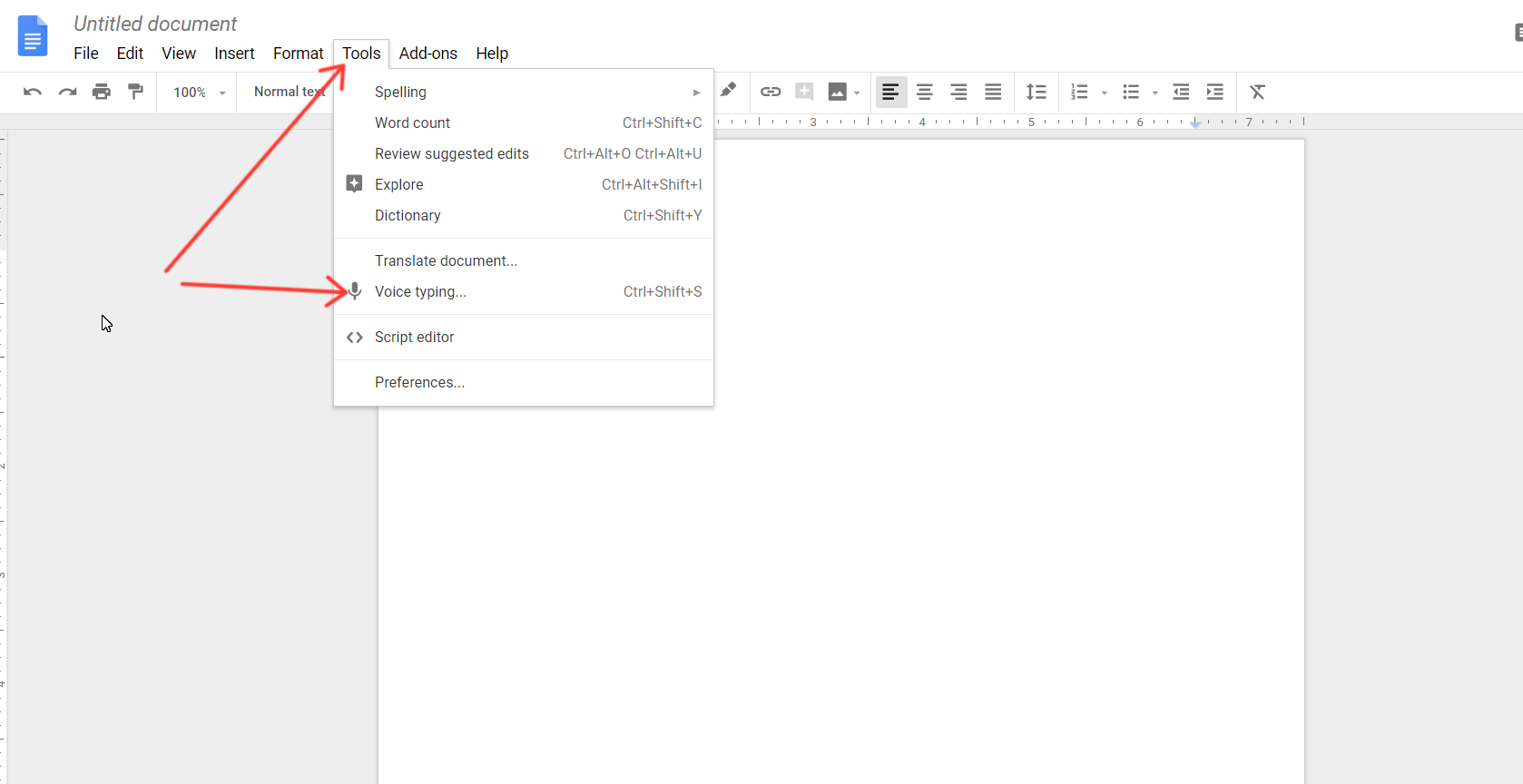 It seems to work quite well in my tests. The only issue is what about if you are on the move?
I tried finding it in the Docs app on my mobile phone but couldn't see it anywhere. So I started to research a bit and try a few other alternatives.
One good one (that has a lot of functionality for free) is Speechnotes.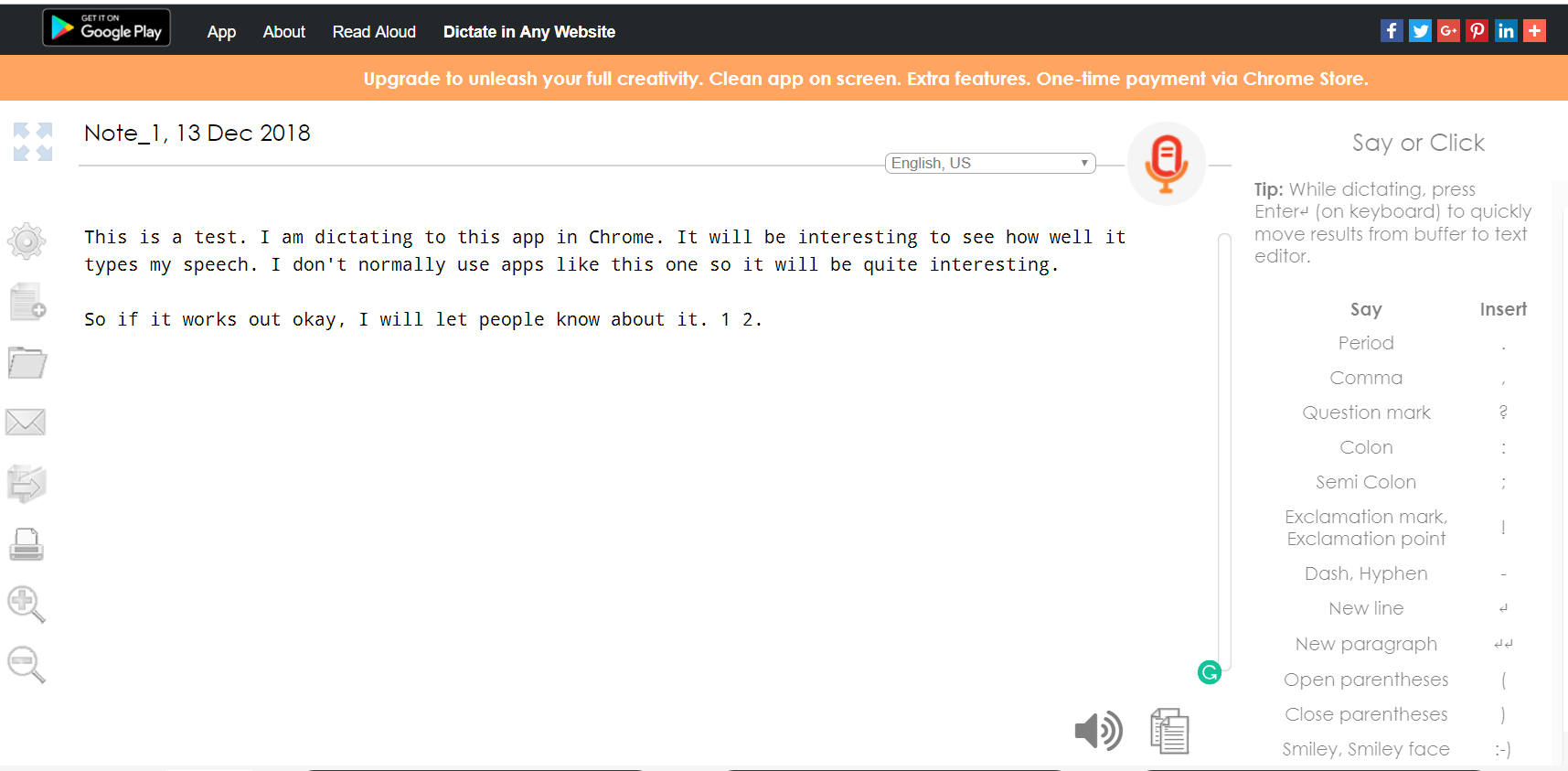 I tried the browser version (Chrome) and I was surprised at how accurate it was. also, although the family were chatting and the radio was on in the next room, it was only picking up from my mic.
Once you have dictated your document, you have loads of choices of what to do with the file.  It autosaves for you, you can export it as a text file, a Word doc, or direct to your Google Drive. You can even email it. You can also print it off if you prefer.
There is also a free Android app (doesn't look like there is one for the iPhone – there is one that has a similar name but doesn't look like it's from the same people).
The free option works well but there is a very inexpensive upgrade ($7.99) that boosts the functionality.
Another mobile app alternative is Voicera. This has apps for Apple and Android and is well thought of.
There are many other options out there but, hopefully, you will have found something in this post that you can use. 
Thing is, you can chat away while you are driving (rather than trying to sing along to Bohemian Rhapsody) and get emails planned out, blog post ideas, product ideas all recorded and made into text that you can edit later. Great stuff!
Like this? Share it with others...