We all know that videos are very effective marketing tools. Many will watch a video series who would not sit and read through a report or ebook. It can also be easier to illustrate a point in video that would be more difficult in print.
Quite simply,if you are not using video as a major part of your marketing, then its time you woke up & smelled the coffee.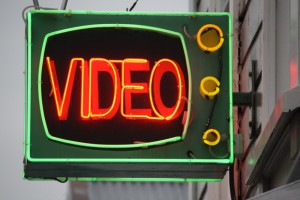 It is far easier to rank a video for a keyword in the search engines than it is to rank an article or a blog. The fact is, you see videos on page one a lot of the time now because the search engines realise they are popular with their users.
There is one aspect of video marketing is that to make a new video for every keyword and get it enough exposure can be very time consuming. A lot of folks deal with this by ignoring all of the video sites except You Tube. That is a mistake. There are many places where videos will get picked up & watched.
To be able to add videos across multiple sites and multiple accounts (and have each & every video "unique") would be the ideal but would take weeks of work or a hefty outsourcing bill.
Walt Bayliss has put a remarkable software tool together to do this with just a couple of clicks. When you realise what this does and how easy it is, then you will want to grab this software ASAP.
Watch this video to see what all the fuss is about:

Like this? Share it with others...